Phoenix Rising YTT 300 in Webster, NY
Go to: Courses | Faculty | Host Studio | Travel Info | Map |
---
RYT 300hr Therapeutic Yoga Teacher Training – 2019-2020
Cost: $3,934 tuition package plus $75 Application Fee
Develop your skills and understanding in teaching a therapeutic mind-body focused yoga class. Learn the unique Phoenix Rising process of instructing postures while facilitating embodied self-inquiry. Gain tools that effectively guide an experience of embodiment and learning from the inside out for your students, and skillfully lead a beginning, intermediate, or advanced level Phoenix Rising Therapeutic Yoga Class or series of theme based classes. Be equipped to work in therapeutic settings requiring the delivery of therapeutic yoga experiences for the purpose of supporting health and healing through embodied awareness and personal empowerment.
Topics covered in the 300 hour training include:
The power of mindful embodied awareness and presence
Integrating the Phoenix Rising process into daily life application through yoga experiences
Crafting classes and workshops from intention, embodied presences, and thematic language
Accessing the subtle body's innate wisdom with asana, pranayama and meditation
How to guide a theme based yoga class for a specific population
This 300hr series can be applied toward your 900hr Yoga Therapist Certification (C-IAYT) with Phoenix Rising School of Yoga Therapy.
2019 courses are already complete. Registration is still open for Yoga & Transformational Philosophies in March 2020. Module B is available for students who have completed Module A in any location.
---
Courses included in the YTT 300 Program:
Phoenix Rising Essentials (Parts I & II) – September 7-8 & 9-10, 2019 – Explore the intersection of yoga, buddhism, psychology and neuroscience.
Yoga Teacher Training Module A: Dual Process – October 4*-7 AND October 11*-14, 2019 – Bring embodied mindfulness, introspection, and self-inquiry to your students' asana experience.
Anatomy and Physiology – November 8*-10 AND November 15*-17, 2019 – Explore the relationship to yoga asana, movement, meditation, and breathing through the Anatomy and Physiology lens.
Yoga Teacher Training Module B: Themes – January 18-20 AND January 25-27 AND February 14-16, 2020 – Sequencing and class design for specific populations and needs using the eight Life Themes in Phoenix Rising Yoga Therapy: Embodiment, Awareness, Acceptance, Choice, Discernment, Truth, Truth in action, Flow.
Yoga & Transformational Philosophies – March 28-29 AND April 3-5, 2020  – Study eastern philosophies from the perspective of how they support the change process and how they connect to your work as a yoga therapist, yoga teacher, or mental health professional.
*Module A and Anatomy begin in the evening on the first day of each weekend. Schedule is generally 8am-6pm.
**Courses can be taken individually
---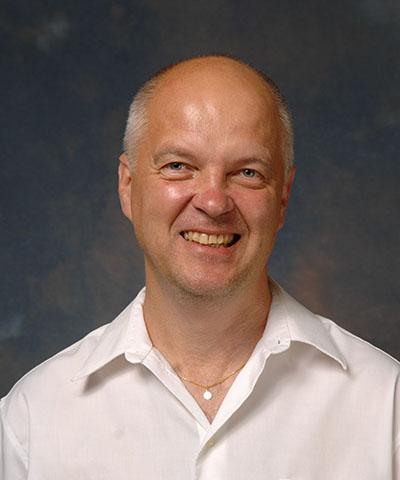 ---
Host Studio
Balance Webster
1150 Crosspointe Ln
Webster, NY 14580
Website: www.balancewebster.com
Contact our local host, Kaitlyn (585) 200-7209 or Kaitlyn@TozziYoga.com
Here at Balance we firmly believe that the message of yoga extends far beyond the mat. We want you to feel right at home the moment you walk through the door. You are welcome to take classes while PRYT training is not in session. Let us know if we can make your stay in Rochester any easier. Massage and Reiki services are available at the studio for a separate fee, just contact us to schedule. Our studio has ample parking. You are welcome to eat in the studio, there is also a Wegmans grocery store within walking distance with a fresh food bar and Core Life Eatery offers salads and grain bowls.
---
Car: Google Maps supports the best driving directions.
Bus: Greyhound (New York Trailways), 186 Cumberland St, Rochester, NY 14605, www.greyhound.com (20 minute cab ride from the studio)
Train: Amtrak, 320 Central Avenue, Rochester, NY 14605, www.amtrak.com (20 minute cab ride from the studio)
Airport: Rochester International Airport (ROC), 1200 Brooks Ave, Rochester, NY 14624, (585) 753-7000, www2.monroecounty.gov/airport-information.php
If you are flying in/out of Rochester, NY, the airport is 25 minutes from the studio – longer in rush hour traffic.
From the airport you have a variety of options to get to your accommodations:
Uber and Lyft drivers are typically waiting at the airport. Cost is about $35.
Taxis are available at the airport. Cost is about $65.
Rent a car: You can arrange this with other participants flying in if you would like to share one car to use for your entire stay to get to the training location from accommodations etc. Alamo, Avis, Budget, Enterprise and Hertz are all located at the airport.
Traveling Around Town: Uber, Lyft and Rental Car are great options given that the training will happen in cooler months. Access to a bike can be arranged.